Woman Beaten and Left for Dead in Unicoi County; Suspects Identified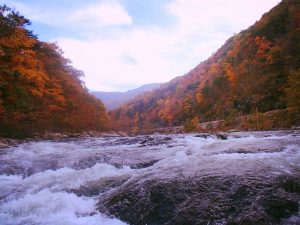 Three people are charged with attempted first degree murder after beating a woman, gagging her and then throwing her over an embankment in Unicoi county.
The suspects have been identified as Kendra Adams, Austin Gill and Mathew Taylor. The female suspect then began verbally and physically assaulting the victim. The two male suspects held her down and gagged her. They then threw her down an embankment towards the river. She pretended to be dead and the suspects left her alone.
The victim then managed to crawl down the riverbank towards a campground where she was able to call for help. Rafters crossed the river and rescued the woman who was battered, covered in lacerations and suffering from hypothermia.
The three suspects have been arrested and are due to arraigned in court on Wednesday morning.