Fire Destroys Home In Roan Mountain Community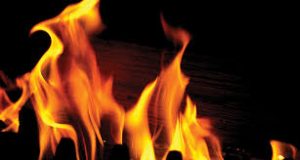 A family was able to escape a house fire in Roan Mountain thanks to the help of smoke alarms.
The fire is believed to have been caused after the families Christmas tree ignited.
Deputies responded to the fire in the 200 block on the Roan Mountain community early Wednesday morning.
A man, his wife and two children were able to escape the blaze. Their home however was completely destroyed.