New TN State Laws to Take Effect January 1st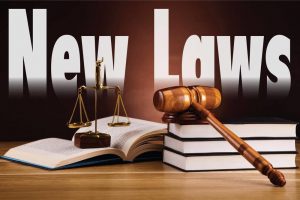 A string of new laws are set to take effect in Tennessee starting January 1st.
30 laws are to become official at the beginning of the new year, which range from issues dealing with immigration, abortion, education, handgun permits, alcohol sales, and prescribing drugs.
One law will change the way health care providers issue prescriptions for Schedule II controlled substances as they will be required to prescribe electronically by July of 2020.
Another law changing requires that if an ultrasound is conducted before an abortion, the report must say if there was a heartbeat.
Finally two other major changes to the books prohibits Tennessee state and local government officials from adopting sanctuary policies; and grocery stores will be allowed to sale wine on Sundays except for major holidays.