Johnson City Man Arrested for Alleged Car Break-ins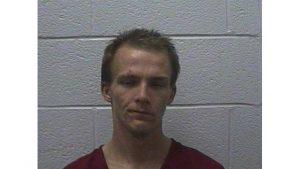 A string of car break-ins on Johnson City Housing Authority property lands a suspect in jail.
According to a report from the Johnson City Police Department, witnesses say Eric Gunn, 25, broke into multiple vehicles in the South Broadway and Pardee Street areas before leaving the scene.
Officers said a description from witness testimony and video matched Gunn, who entered a nearby Family Dollar store before police moved-in, arresting the suspect.
Gunn was charged with two counts of burglary of motor vehicle and criminal trespassing. He was taken to the Washington County Detention Center and was held on a $20,000 bond.