Kingsport to Host 2nd Annual TriPride Festival this Summer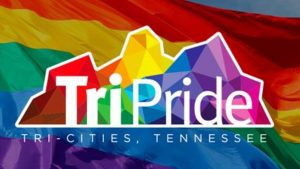 Kingsport is set to host the 2nd annual TriPride festival a festival in honor of the LGBTQ community.
The nonprofit organization announced on it's Facebook page that the festival will be held Sept. 7 in downtown Kingsport with the theme being "Look How Far We've Come."
The organization went on to say that this years festivities will mirror last years event with a week of activities leading up to the parade and festival day.
Activities will include food trucks, vendors and live entertainment. About 10,000 people came to downtown Johnson City last year to celebrate the inaugural festival.
A handful of protesters were also on scene as well as a heavy law enforcement presence.