Woman Crashes into Local Pizzeria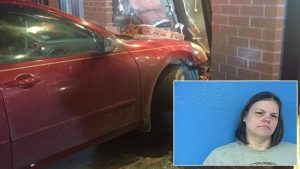 The driver of a car that crashed into a Sullivan County pizzeria Wednesday night has been charged with driving on a suspended license.
Kimberly Roark said she put her car in reverse and it would not stop as it ran into another vehicle in the parking lot and then into the business.
When police arrived they discovered the vehicle partially inside the Domino's in Blountville located off of Highway 394.
No injuries were reported in the incident.