Washington Co. VA Sheriff's Office Reports Crime Down for 2018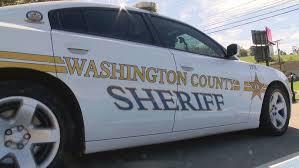 Crime is trending downward in Washington County, Virginia.
That's at least according to new data from the Washington County Virginia Sheriff's Office, which reports all crime except shoplifting dropped from 2017 to 2018.
A total of 888 arrests were made last year. Major crimes like homicide, rape, and assault had lower percentages from year to year, with homicide rates falling 25%.
Shoplifting cases increased by nearly half last year, with 219 police reports filed.