Inmate Escapes While Being Taken to Court in Washington County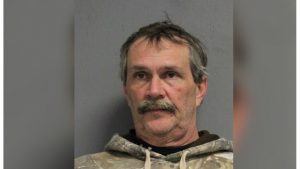 An inmate escaped custody Wednesday morning while being unloaded from the Regional Jail van at the Washington County Court House.
William Kevin Carter was scheduled to appear in General District court on multiple charges. Carter managed to slip his cuffs during the transfer and take off on foot.
Central dispatched notified all available officers over the radio of the escaped inmate. Washington County Sheriff's Deputies, Abingdon Police Department Officers, U.S. Marshals and Virginia State Police Medflight all assisted in setting perimeters and searching for Carter.
A Washington County Life Saving Crew Member called dispatch and reported seeing Carter ran between the crew building and went behind the old Washington County Jail on Park Street.
The Washington County County Sheriff's Office Patrol K9 was then able to track Carter from that location to an abandoned house on B street where he was found hiding under the house.
Carter was taken into custody without incident and was taken back to jail where he now face and additional charge of escape.