Virginia House and Senate Pass Bills that Address High Eviction Rates in the Commonwealth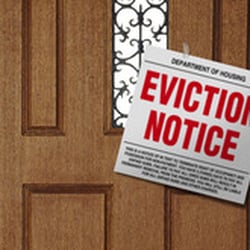 A handful of bills designed to address high eviction rates and affordable housing in Virginia are closer to becoming law.
The Virginia House and senate passed four bills that seek to address the issues.
According to a Princeton study, five of the top 10 cities in the country for people getting kicked out of their houses are in Hampton Roads.
The bills passed in the General Assembly include several measures, such as allowing local governments to waive fees for developers building affordable housing.
Property owners would also be required to sign written rental agreements with tenants.