Journalist Detained in Venezuela a Graduate of Patrick Henry High School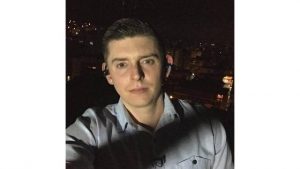 A journalist with ties to our region has been detained in Venezuela.
Cody Weddle is a 2008 graduate of Patrick Henry High School.
Congressman Morgan Griffith released a statement on the detainmentof Weddle.
He said, "It is unacceptable for Nicolas Maduro to detain Cody Weddle, an American citizen and a journalist reporting to the world on what is happening in Venezuela. This action must not stand, and I demand Cody's immediate and safe release."
Weddle is also a graduate of Virginia Tech and currently works as a journalist for a South Florida station.