Sullivan County Deputies Arrest Man For Allegedly Refusing to Comply with Orders, Fleeing on Foot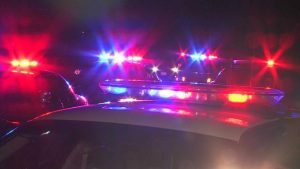 A man wanted on multiple warrants is behind bars after leading Sullivan County deputies on a foot pursuit Monday.
The Sullivan County Sheriff's Office says they conducted a traffic stop on Rosemont Street on suspect Robert Miller, and while the stop was being conducted, deputies say Miller made threats towards officers and refused to get out of the vehicle. Authorities negotiated with Miller to surrender, but then Miller got out of his car and fled on foot. Police caught the suspect and placed him under arrest. One officer received a minor injury to his arm during the arrest. Police say the man is a convicted felon and they found multiple firearms in his vehicle.
Charges are pending against the suspect.