Missing Teen Out of Knoxville Last Seen in May Could Be In Greeneville Area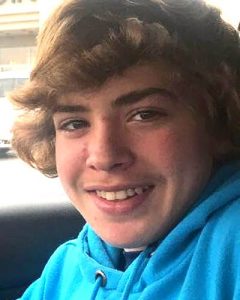 A Knoxville teen who has been missing since May might be in the Greeneville area.
The Greene County Criminal Investigations Department shared a post on Facebook of Sabin Henry, 17, who is from the Knoxville area and has not been seen since May 17th. He is described as a white male with brown hair and brown eyes, weighing 110 pounds and standing five feet four inches tall. If you have any information on the location of Henry, you are asked to call the Knoxville Police Department at 865-215-7450 or the National Center for Missing & Exploited Children at 1-800-843-5678.
Courtesy of Image: National Center for Missing & Exploited Children