Authorities Arrest Man in Kingsport Who Allegedly Kidnaps Woman, Forces Her to Drive Him Around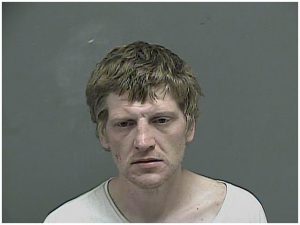 Kingsport Police have arrested a man accused of jumping into a woman's car, threatening her, and forcing her to drive him around.
Timothy Romine is facing charges of aggravated kidnapping, theft of property, and resisting arrest. A Kingsport Police report says a woman, who just finished shopping at a Dollar General on Lynn Garden Drive, got into her car. That's when a white male with red hair, later identified as Romine, got into the passenger seat. The woman told authorities he told her to take him where he wanted to go or else. Romine requested to go to numerous places in the Lynn Garden area and the woman drove him around.
Romine started going through the woman's personal belongings and allegedly took her cell phone. He then requested to be taken back to the Dollar General to get a phone charger. The woman dropped the man off, and she said once he was out of sight, she then drove away. The woman drove back home and called police, then her husband called the cell phone that Romine had to arrange to pick up. Officers were able to locate Romine on Tranbarger Drive, and despite the suspect refusing to comply with officer orders during the arrest process, police were able to handcuff and arrest him.
Romine was arraigned Monday in Sullivan County General Sessions Court and has been transferred to the Sullivan County Jail, where he now awaits a preliminary hearing.
Courtesy of Image: Kingsport City Jail