UPDATE: Bond increased for New Year's Day home invasion suspect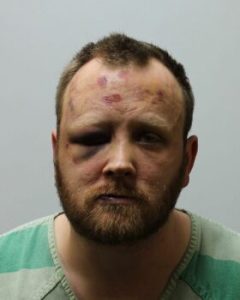 The suspect charged in a New Year's Day stabbing and home invasion in Carter County now has an increased bond.
Justin Williams, 36, is facing charges including attempted first degree murder and reckless endangerment for his alleged involvement in the incident on Blue Springs Road, where police say he stabbed the homeowner twice before being subdued. Williams appeared before Judge Keith Bowers on Monday, and had his bond increased to $100,000 bond, while receiving a public defender.
He is scheduled for a preliminary hearing January 17th.
Courtesy of Image: Carter County Jail