Former Kingsport Mayor John Clark entering race for US House seat being vacated by Congressman Phil Roe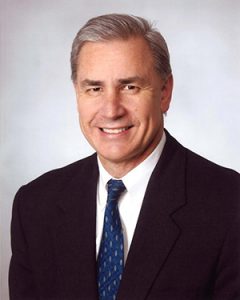 One local leader is entering the race for the soon to be vacant 1st district U.S House of Representatives seat in Tennessee.
Former Kingsport mayor John Clark announced Tuesday night of his intentions to run for congressman Phil Roe's seat. In a social media post, Clark expressed his passion for the region and hopes to continue growing and developing the area. Additionally, Clark says if elected, he will focus on job creation, fighting for preserving constitutional freedoms, and promoting family values.
Congressman Roe announced he would not seek reelection for a seventh term in a statement last Friday.
The full video announcement of John Clark's intentions to run can be viewed here.