TBI: Methamphetamine is most submitted drug to crime labs in 2019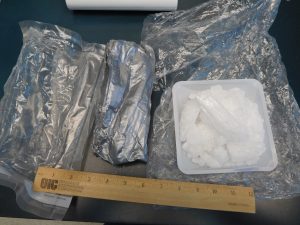 Newly revealed statistics from the Tennessee Bureau of Investigation finds methamphetamine was the most submitted drug to state labs in 2019.
The TBI says this is the first time methamphetamine has surpassed marijuana since the agency's crime laboratories began keeping statistics. The agency's offices received over 12,000 submissions of methamphetamine compared to just over 9,700 submissions of marijuana last year. A sharp increase in methamphetamine submissions can be traced back to the 2013-14 submitting year, where submissions reached over 2,000 and have increased every year since.
More information can be found on tbinewsroom.com.
Courtesy of Image: TBI