UPDATE: Blackjewel lawyers want finances of former CEO examined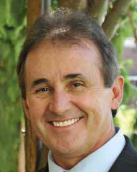 The CEO of a failing coal company that issued paychecks that bounced last summer may have been hoarding millions of dollars while coal miners in Southwest Virginia and Eastern Kentucky struggled with finances.
That is what attorneys and creditors representing Blackjewel are wanting to investigate. They have made a request to a federal judge to dig deeper into the holdings of Jeff Hoops for potential fraud charges.
Miners prevented coal from being shipped by train by forming a human blockade across railroad tracks until they received back pay for their work when the company abruptly shut down its operations in July and filed for bankruptcy.
(PHOTO CREDIT: Marshall University)