Virginia lawmakers wanting more details before discussing assault weapon ban bill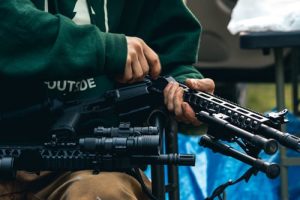 Several gun-related bills have made it to the floor of the Virginia Senate but there is one glaring omission.
According to several Democrats, Governor Ralph Northam's proposal to ban assault weapons is being met with skepticism due to details in the bill such as the definitions of those types of weapons and whether to place a grandfather clause in for current weapon owners. Gun advocates have speculated that assault weapons such as AR-15 rifles will be confiscated by the state if a law passes—a move that Northam says he does not support.