Police: Rustlers haul 30 head of cattle off of Greene County farm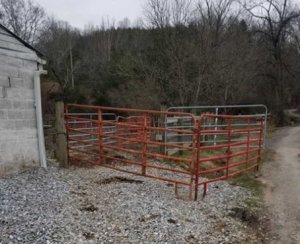 It sounds like something out of the wild west but Greene County authorities are searching for a gang of cattle rustlers.
According to the county's Sheriff's Department's Criminal Investigation Unit, 30 head of cattle were taken from a farm located in the Wildcat Branch area of Greeneville in the late-night hours of January 16.
Police said the crooks took gates on the property on Cox Hill Road and shaped them into a cattle chute to guide them into trailers. Neighbors told officers that they heard two diesel trucks on the property that evening. A reward is being offered for information that leads to the arrest and conviction of the cattle thieves.
(PHOTO: GCSD)