Court documents reveal further details about Washington County, VA murder case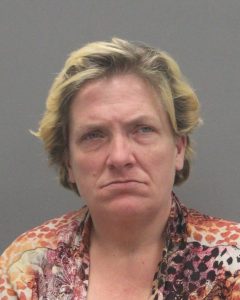 New details have emerged surrounding the murder case of a 79-year old woman in Washington County, Virginia.
According to a criminal complaint filed in Washington County General District Court, the day after authorities found Alberta Susan Warren, 79, shot to death in an SUV parked in a vacant lot off Widener Valley Road, they spoke with suspect Karen Holmes, who stated she met with Warren and took pills to give to her for a debt she owed her. A few days later, an officer spoke with Karen's daughter's boyfriend, who told police Karen's mother had asked him to get rid of a gun and she would pay him to do it.
The daughter reportedly told the boyfriend she believed Karen had robbed and shot Alberta Warren. That same day, a search warrant at Karen's mother's home located a handgun and items believed to have been in possession of Karen when she allegedly robbed and killed Warren. Authorities later showed pictures of the items recovered from the search warrant to the daughter and boyfriend, who identified that the items belonged to Karen. The daughter also stated she heard Karen speak several times about robbing Alberta Warren.
The Washington County Sheriff's Office arrested Holmes yesterday and charged her with first degree murder, robbery, use of a firearm in the commission of a felony, and possession of a firearm by a convicted felon. A warrant stated the items Holmes robbed from Alberta Warren included approximately $7,000 in cash. Court documents say she was scheduled for arraignment on all charges except for first degree murder this morning, and goes for arraignment on the murder charge today at 1:30 p.m.