Senate advances bill to dissolve Lee-Jackson Day in Virginia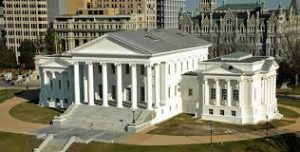 Although many Virginia counties and cities don't even recognize it, a bill that would dissolve Lee-Jackson Day in the Commonwealth is advancing in the General Assembly.
The holiday has been around for more than 100 years and honors Confederate generals Robert E. Lee and Thomas "Stonewall" Jackson—a sore spot of contention among African American members of the assembly for decades due to its links to slavery. The Senate version of the bill would replace that day off by making Election Day a state holiday.