UPDATE: Bankrupt Blackjewel to negotiate with former CEO to see finances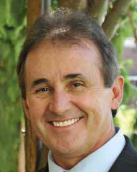 A federal judge concludes that a request attorneys have made to see the finances of Former Blackjewel Coal CEO Jeff Hoops is not typical in discovery proceedings and is exceedingly broad.
Blackjewel attorneys accused Hoops of hiding millions following the collapse of his company last summer that left hundreds of coal miners in Southwest Virginia, Kentucky, and West Virginia furloughed without their final paychecks. More bankruptcy hearings will take place in West Virginia next month.