Federal dollars injected into projects in St. Paul, Wise County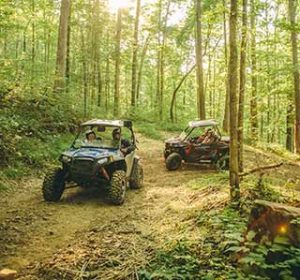 More improvements are planned for the Spearhead Mountain View trail in Wise County.
Funding totaling $222,000 is allocated for the ATV pathway located in St. Paul following announcements by US Congressman Morgan Griffith. The money will be used to erect new signage and construct scenic overlooks along the trail, planners have announced.
More federal dollars were allocated to another project in the locality. The Department of Mines, Minerals, and Energy reports $1.8 million is being awarded to help enhance existing property within the Lonesome Pine Industrial area near the town of Wise.
(PHOTO: Virginia Tourism Corporation)