UPDATE: Two Virginia patients test negative for coronavirus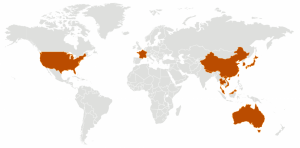 Two patients in Virginia suspected to have the coronavirus have tested negative.
According to a Monday update from the Virginia Department of Health, three cases were being tested and closely examined due to the patients showing symptoms that met standards for the virus, however, two central Virginia residents tests came back negative.
Test for the virus for one patient from Northern Virginia are awaiting to be returned and should be received sometime later this week.