Five in custody following shots fired investigation in Greene County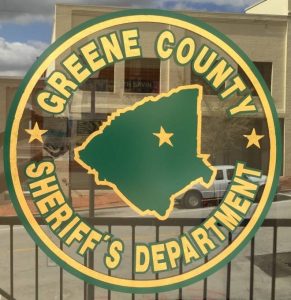 Some Tennessee criminals on the run were captured following shots fired call in Greene County.
A report from Sheriff Wesley Holt said officers went to Poncho Road and discovered two female suspects hiding near an abandoned RV on the property along with spent shell casings. Three other suspects including those with outstanding warrants in Grainger and Hamblen counties were found. Investigators discovered a variety of weapons and drugs inside the vehicle.
Christopher Nelson Bishop, 60, and Veronica Lee Brown, 45, both of Whitesburg, Patrick Shawn Yount, 35, Thorn Hill, Harley Ray Humphrey, 38, Morristown, and Carolyn Hope McDaniel, 19, Cosby, are all facing various charges including filing a false report, drug possession, and weapon charges.