Governor Bill Lee to deliver "State of East TN" address next Thursday in Johnson City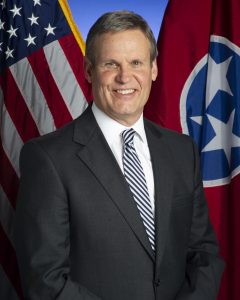 Tennessee Governor Bill Lee is coming to Johnson City next Thursday.
The Governor's office announced the schedule for the upcoming state of the state address, as well as the state of east and west Tennessee addresses. The State of East Tennessee address is taking place at ETSU's Millennium Center on Thursday February 6th at 6:00 p.m. Doors will open one hour prior, and the event is free and open to the public, with tickets available to obtain online.
Governor Lee will deliver the state of the state address next Monday.