Board recommends denying Bluff City woman clemency for attempted murder case against husband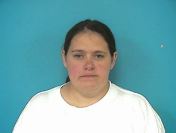 A Bluff City woman seeking clemency for her 2015 conviction of trying to kill her husband has received a negative recommendation from a board.
Sullivan County District Attorney Barry Staubus told Supertalk during the hearing Wednesday, a board voted 7-0 to recommend denying clemency for Misty Addair, who pled guilty to two counts of attempted first degree murder for trying to kill her husband twice by poising him then shooting him.
The final decision whether Addair will be granted clemency will be made by Tennessee Governor Bill Lee.
Courtesy of Image: Sullivan County Sheriff's Office