Cherokee to close on second piece of Exit 407 property in Sevierville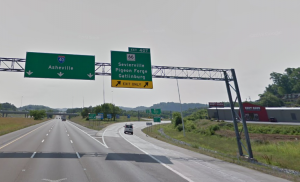 The Eastern Band of Cherokee Indians is doubling down on property purchases for potential casino sites in Tennessee at one of the state's busiest exits.
A spokesperson has confirmed the Cherokee plan to close a deal to purchase 198 acres on the southern portion of Exit 407 in Sevierville off Interstate 40. The property was the proposed site for a retail shopping area called Dumplin Creek and has an estimated price tag of $19 million.
The tribe already owns more than 100 acres across the road near the Tennessee Smokies stadium site. The Cherokee recently announced plans to develop a casino, sports, and entertainment complex in Washington County, Virginia with Pinnacle owner Steve Johnson.