Convicted killer in Lillelid murder case preps request for release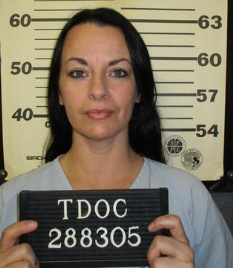 One of the six convicts sentenced to life in prison for the murder of the Lillelid family in Greene County in 1997 is preparing to file for clemency.
A Facebook group underwritten by friends of inmate Karen Howell said in a recent post that the Kentucky native will seek to be released from prison with a request to Governor Bill Lee. The message also encourages letters to be sent in support of Howell.
The six suspects including Howell all entered guilty pleas to murder and attempted murder in 1998 for the deaths of Vidar Lillelid, his wife Delfina, and daughter Tabitha. Their youngest son Peter, an infant at the time of the execution-type shootings, survived the ordeal.
Prosecutors said Vidar approached the six teens at an Interstate 81 rest stop to talk about his Jevoha's Witness beliefs. The teens then kidnapped the family, drove them to a remote road, made the family stand in a ditch, then shot them, the state said. The juveniles were captured in Arizona while trying to cross the Mexico border in the Lillelid's van.
A Criminal Court judge denied a similar request Howell made in 2017.
(PHOTO: Tennessee Department of Corrections)