Vandals strike at Norton's High Knob Tower, other US Forest Service spots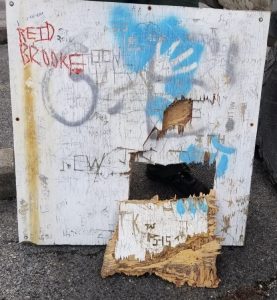 The Clinch Ranger District of the US Forest Service is asking for the public's help in locating vandals who have damaged several locations including the High Knob Recreation Area in Norton.
A report from the agency said two signature boards at the High Knob Tower were trashed last week while piles of household garbage have been dumped inside the forest land.
The service is also trying to locate the drivers who used their 4×4's to damage property at Birch Knob Tower and Mullins Pond Road in Dickenson County. Anyone found guilty of those crimes could be ordered to pay up to $5,000 in fines and serve six months in jail.
Anyone with information on these cases can contact Forest Service Law Enforcement Officer David Ford at (276) 679-8370 ext. 225.
(PHOTO: US Forest Service / Clinch Ranger District)