Sullivan County Attorney Dan Street to run for Roe's seat in US House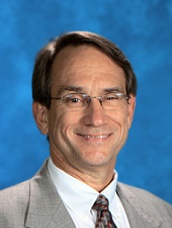 He considered a run when the late Jimmy Quillen retired in 1996 but now Sullivan County Attorney Dan Street is preparing for a run for Congress. Street enters a crowded slate of Republican contenders that will be on the ballot for the August primary.
He told us the history of the incumbent advantage of that House of Representatives seat was one factor in his decision.
"You know, once somebody gets the seat it's kind of theirs for 10 years or however long they want it," he said.
Street has obtained enough signatures to get on the ballot and says he has completed the necessary paperwork. He says the honor to speak for the region and make decisions that impact the nation is enough to fuel his campaign.
"That's where the decisions of our nation get made and debated. That's where I'd like to be," said Street.