DEVELOPING: Carjacking warrant issued for Greeneville man who tried to steal police cruiser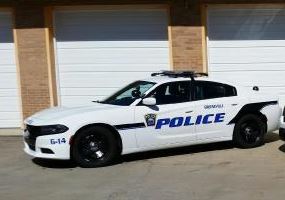 Warrants have been issued for a man accused of trying to steal a Greeneville Police Department cruiser following a traffic stop early Wednesday.
An incident report says the officer was in the area of Cherry Street looking for a missing juvenile when the stop was initiated. The suspect, identified by police as Tyler Rogers, jumped out of the vehicle and fled on foot. Rogers ran back to the scene and tried to enter the officer's locked patrol car.
He then pushed a female juvenile out of the truck and was grabbed by the policeman before speeding off in the direction of Lake Street, according to the report. Rogers is facing charges of carjacking, evading and resisting arrest and driving on a revoked license.
Anyone with information Rogers' whereabouts can call (423) 639-7111.