Vexit? Southwest Virginia county mulls move to West Virginia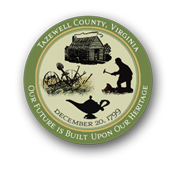 One county lawmaker in Southwest Virginia has proposed a 'Vexit' as an option to avoid possible gun legislation passed by the General Assembly.
Tazewell County supervisor Charlie Stacy has suggested the possibility of the locality becoming part of West Virginia—a move he admits would take state approval and years to complete. Liberty University leader Jerry Falwell, Jr. and West Virginia Gov. Jim Justice recently held a news conference to encourage Virginia counties to break away from a Democratic-controlled state.