UPDATE: Abingdon man charged in November stabbing death of Bluetick hound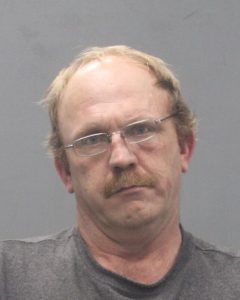 An investigation into the death of a Bluetick hound in November in Washington County, Virginia has resulted in a felony animal cruelty charge against an Abingdon man.
A report from Sheriff Blake Andis said Larry Buddy Harless, 47, reportedly stabbed the dog named Smokey in the head and eye while he was tied on his owner's property in Glade Spring. The dog later died from its injuries and was taken to Virginia Tech Animal Services for a necropsy.
Harless, who was already in the Southwest Virginia Regional Jail on another charge, will be arraigned in General Sessions Court and is being held without bond.
(PHOTO: SWVRJ)