Van Huss introduces resolution to reaffirm support for 2nd amendment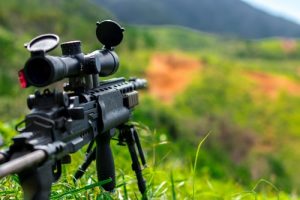 A local Tennessee lawmaker has filed a resolution to reaffirm support to keep and bear arms.
HJR 748, by District 6 representative Micah Van Huss, introduced the resolution last Monday, and referenced "Statistics of Democide", a book about how governments killed 262 million of their own people during the 20th century while saying it is a god-given liberty to stand against a tyrannical government.
The resolution goes on to state things such as how the state will avow not to comply with extra-constitutional actions from any government that infringes on the citizens right to keep and bear arms, while recognizing that it is necessary for citizens to have weapons like the AR-15 and AK-47 to protect themselves.
It also talks of extending a safe harbor to nearby Virginians and others residents whose constitutional rights are "being violated by their elected officials" as Van Huss states in the resolution.