NEW: Casino legislation goes to conference after approval on third and final reading in Virginia House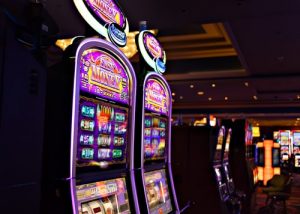 A major hurdle for casino gambling in Virginia cleared in the House of Delegates on third and final reading.
"Ayes 61. Nays 33. Abstentions 0. The bill passes," said House Speaker Eileen Filler-Corn at the conclusion of the discussion.
House Bill 4 will now go into conference to iron out final details on legislation that would let governments in five, economically-disadvantaged cities including Bristol to choose a casino project. The bill in its current form with 20 amendments does not include Washington County, Virginia where a casino and retail development by the Eastern Band of Cherokee Indians is being proposed.
Delegate Schuyler VanValkenburg of Henrico cautioned fellow lawmakers on a quick cash grab mentality the casinos might bring with possible long term damage.
"My big concern is that this is sustained economic development. That it is not a sugar high where these communities get a brief burst of capital and then it collapses," he said.
Once the bill is signed by the governor, it would then be placed on the ballot as a voter referendum.