TBI: Hancock County deputy accused of stealing appliances, items from apartment complex in Sneedville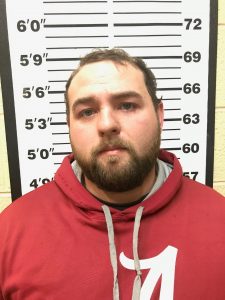 A deputy in Hancock County has been indicted on theft charges for allegedly stealing appliances from an apartment complex in Sneedville.
A TBI investigation began at the request of District Attorney Dan Armstrong last October into accusations that Hancock County Sheriff deputy Dusty Lamb stole appliances and other items from the Cumberland View Apartment Complex. A grand jury returned indictments against Lamb on counts including theft over $1,000, conspiracy to commit theft over $1,000, and theft under $1,000.
Lamb turned himself into authorities Monday afternoon and was booked into jail on a $15,000 bond.
Courtesy of Image: TBI