UPDATE: Man arrested in case of pregnant Wise County woman found dead in vehicle in NC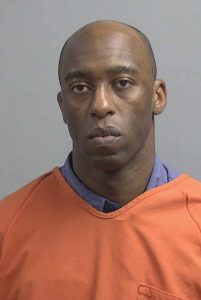 An arrest has been made in the case of a seven-months pregnant woman from Wise County, VA found dead in a vehicle in Wayne County, NC.
The Wayne County Sheriff's Office has arrested 33-year old James Isaac Jones Jr, who is facing charges of one open count of murder and one count of murder of an unborn child. Authorities found the body of Cassia Renee Duval, 29, inside a crashed car on January 29th. The report said both Jones and Duval lived together. A preliminary exam by the Chief Medical Examiner's Office determined Duval's cause of death as a murder.
Her unborn child also died as a result of her injuries. Jones is being held without bond in the Wayne County jail.
Courtesy of Image: Wayne County, NC Sheriff's Office