UPDATE: Northam's gun legislation to ban assault weapons bypassed for 2020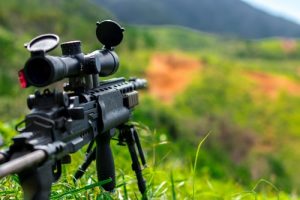 A major blow to Governor Ralph Northam's proposed gun reforms in the state.
A packed crowd of pro-gun supporters in Richmond rejoiced following a 10 to 5 vote in the Senate Judiciary Committee that bypasses House Bill 961 for the year—stalling momentum from last week when legislation that would have banned assault-style weapons such as the AR-15 rifle passed the House of Delegates.
The bill also banned high volume magazines along with the sale or transfer of semi-automatic rifles or pistols. Senator Ben Chafin, R-Lebanon, voted to kick the bill out of session for this year.