Marsh Regional hosting over 20 blood drives until March 1st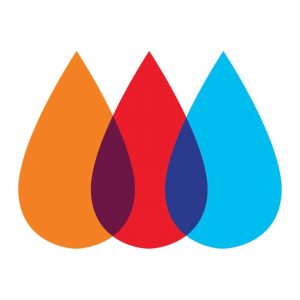 From Tuesday until March 1st, the Marsh Regional Blood Center will host an array of blood drives across the region.
Over 20 blood drives will be conducted across several locations and Marsh is particularly looking for O-negative blood types, as that blood can be used with any patient. They also welcome anyone wanting to donate blood, but you must be 17-years old, weigh at least 110 pounds, and be in good health.
More information about the upcoming drives, including times and locations are listed below:
Tuesday, Feb. 18, 8 a.m.-12:30 p.m., K-VA-T Corporate Support Center, Abingdon, Virginia
Wednesday, Feb. 19, 10 a.m.-4 p.m., CGI, Lebanon, Virginia
Wednesday, Feb. 19, 12:30-3:30 p.m., Bristol Metals, Bristol
Wednesday, Feb. 19, 4:30-8 p.m., South Holston Ruritan Club, Bristol
Thursday, Feb. 20, 9 a.m.-3 p.m., Eastside High School, Coeburn, Virginia
Thursday, Feb. 20, 11 a.m.-5 p.m., Food City Distribution Center, Abingdon, Virginia
Friday, Feb. 21, 8 a.m.-noon, Strongwell, Bristol, Virginia
Friday, Feb. 21, 8 a.m.-4 p.m., The Robinette Company, Bristol
Friday, Feb. 21, 1-3 p.m., Sapling Grove Urgent Care, Bristol
Saturday, Feb. 22, 8 a.m.-12:30 p.m., Julia Davis Collection Center, Kingsport (Platelet donors should call for an appointment.)
Sunday, Feb. 23, noon-4 p.m., Julia Davis Collection Center, Kingsport (Platelet donors should call for an appointment.)
Monday, Feb. 24, 9 a.m.-2 p.m., Flatwoods Job Corps, Coeburn, Virginia
Monday, Feb. 24, 9 a.m.-3 p.m., Lebanon High School, Lebanon, Virginia
Tuesday, Feb. 25, 8-11 a.m., Southwest Virginia Regional Jail Authority, Duffield, Virginia
Tuesday, Feb. 25, 10 a.m.-6 p.m., Ballad Health information technology, Blountville
Tuesday, Feb. 25, 1-4 p.m., United States Penitentiary Lee, Pennington Gap, Virginia
Wednesday, Feb. 26, 8:30 a.m.-4 p.m., Norton Community Hospital, Norton, Virginia
Wednesday, Feb. 26, 9 a.m.-3 p.m., Lee County Career and Technical Center, Ben Hur, Virginia
Wednesday, Feb. 26, 9 a.m.-5 p.m., Johnston Memorial Hospital, Abingdon, Virginia
Wednesday, Feb. 26, 1-5 p.m., Bland Correctional Center, Bland, Virginia
Thursday, Feb. 27, noon-6 p.m., Food City, Pennington Gap, Virginia
Friday, Feb. 28, 11 a.m.-4 p.m., Abingdon Health & Rehab Center, Abingdon, Virginia
Saturday, Feb. 29, 8 a.m.-12:30 p.m., Julia Davis Collection Center, Kingsport (Platelet donors should call for an appointment.)
Sunday, March 1, noon-4 p.m., Julia Davis Collection Center, Kingsport (Platelet donors should call for an appointment.)