UPDATE: Men who plotted violence at Richmond gun rally plead not guilty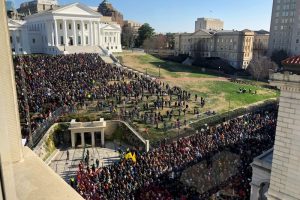 Two men that police said were planning a massacre at a gun-rights rally in Richmond last month have been arraigned in federal court.
Patrik Matthews, 27, and, Brian Lemley, Jr., 33, pleaded not guilty to 12 felony counts linked to the Jan. 20 event in Capitol Square. Court documents said both men were captured on video stating how radicalized visitors to the rally could be incited to start a civil war and the killing that could take place.
Matthews and Lemley, who have links to a white supremacist group, remain in federal custody.