UPDATE: Reward for info on Evelyn's safe return tops $50K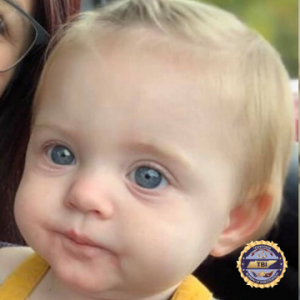 The amount of money collected for a reward fund to help obtain information leading to the safe return of missing 1-year-old Evelyn Boswell has grown to more than $50,000, according to the Sullivan County Sheriff's Office.
The Tennessee Bureau of Investigation continues to ask the public to remain vigilant and report any sign of the Blountville toddler that Sheriff Jeff Cassidy says has not been seen since mid-December.
The case continues to take more turns as Evelyn's grandmother Angela Boswell and a companion, William McCloud, were found in Wilkes County, North Carolina in what authorities said was a stolen 2007 BMW. The TBI previously said that the duo could have information concerning the child's whereabouts.
Angela Boswell and McCloud are facing criminal charges unrelated to Evelyn's disappearance.
In an interview with NBC affiliate WCYB, Evelyn's mother, Maggie Boswell, said she knows who has taken her daughter but would not reveal who it was. The parent also said that she did not report the child missing right away because she did not want them to "run away with her." The TBI and the sheriff's office has not commented on those revelations.
The sheriff said in a Friday press conference that Maggie Boswell's comments conflicted with information investigators have collected from eyewitnesses and video surveillance.
Anyone who wants to make an anonymous tip to the TBI regarding this case can click here.
Also: TBI – 1800-TBI-FIND
Sullivan County Sheriff's Office – (423) 279-7500