UPDATE: Mother of missing Sullivan County toddler makes plea on social media for daughter's return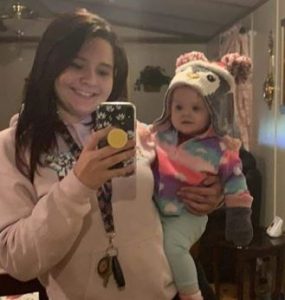 The mother of missing 1-year-old Evelyn Mae Boswell took to social media on Monday, posting more pictures of the toddler and asking for the public's help in finding the girl.
Megan Boswell received more than 1,700 comments on the post in just under three hours with a public jury continuing to pelt the 19-year-old with questions about Evelyn's whereabouts.
Sullivan County Sheriff Jeff Cassidy said Boswell has given conflicting stories about what happened to her child who was last seen in mid-December. The TBI has received nearly 400 tips about Evelyn.
(PHOTO: Facebook)