CAMPAIGN 2020: Democratic candidate Bloomberg schedules stop in Blountville this Friday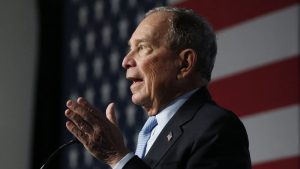 Officials with the Mike Bloomberg campaign confirmed the former New York mayor's appearance at Tri Cities Aviation near Tri Cities Airport this week.
The itinerary posted on Bloomberg's web page says the East Tennessee stop will take place Friday beginning at 5:45 p.m.
The Democrat is coming off his premiere debate last week and his visit to the Tri Cities coincides with the Super Tuesday primaries in 16 states including Tennessee and Virginia.