Grandmother of missing 15-month Sullivan County toddler brought back to Tennessee after her arrest in NC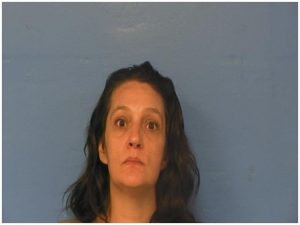 Angela Boswell, the grandmother of missing 15-month old Evelyn Mae Boswell, has been returned to Sullivan County after authorities arrested her last Friday in Wilkes County, NC.
That's according to the Sullivan County Sheriff's Office, as she, along with William McCloud, were both charged with theft over $2,500 after police discovered a gray BMW reportedly stolen in relation to a BOLO issued by the TBI, who were hoping to speak with the pair on information into Evelyn's whereabouts.
McCloud remains incarcerated in North Carolina and will return to Tennessee at a later date. Please call 1-800-TBI-FIND if you have any information on Evelyn's location.
Photo Courtesy: SCSO