TN Bill prohibiting offenders convicted of certain crimes against animals from owning an animal for at least two years advances to House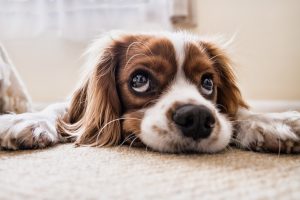 Legislation in Tennessee that seeks to prohibit criminals convicted on certain offenses against animals from owning any animal for at least two years continues to advance in the General Assembly.
Local lawmaker Senator Jon Lundberg and Davidson County Representative Darren Jernigan are sponsoring bills in each respective chambers, hoping to add language to the Tennessee Animal Abuser Registration Act of 2015, which is responsible for publishing a public database for offenders convicted on charges including aggravated animal cruelty, felony animal fighting, and sexual activity with an animal.
New legislation would prevent offenders from owning animals for at least two years from the date of conviction and give permission for a court to issue orders like prohibiting the offender from living at a home where animals are present.
The senate version passed 23-5 on Monday and now heads to the house for their consideration.
Photo Courtesy: Image by Fran from Pixabay