Sullivan North High School teacher, coach charged with public indecency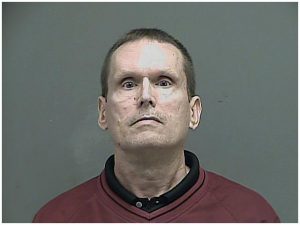 UPDATE, 1:50 p.m.
Here is a statement provided to SuperTalk 929 by Sullivan County Director of Schools regarding the investigation and suspension of Sullivan North teacher Lloyd Griffin:
"In early January a female student reported the observation of alleged inappropriate behaviors by a male teacher to school administrative staff. Law enforcement was contacted to conduct an investigation. Also at that time, the teacher was suspended without pay pending the completion of the investigative and judicial processes. School and district administrative staff continue to fully cooperate with law enforcement throughout this process. The safety and well-being of our students is our priority and any allegations of this nature are taken seriously."
__________________________________________________________________________________________________________________
A teacher and coach at Sullivan North High School has posted a $5,000 surety bond after he was arrested and charged with performing a sexual act inside a classroom last month.
According to a presentment provided by the Sullivan County District Attorney's office, Lloyd Wayne Griffin was indicted by a grand jury and is facing public indecency charges.
A prosecutor said Griffin, 55, engaged in a sexually-explicit act in a classroom on Jan. 8 where he could be seen by students—classified as a class E felony.
The information posted by the Tennessee Secondary School Athletic Association says Griffin is the golf coach at Sullivan North.
An inquiry has been made by SuperTalk to Sullivan County Director of Schools David Cox regarding Griffin's current job status with the system.