DEVELOPING: Convicted Johnson City doctor arrested for healthcare fraud in Virginia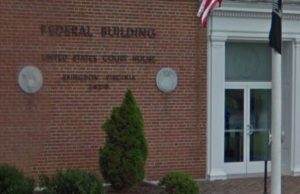 A Johnson City doctor convicted in Tennessee of using his federal resources to fuel his drug habit was arrested Friday after a criminal complaint accusing him of heatlhcare fraud was lodged in US District Court in Abingdon.
A criminal report says Michael Dube, 57, was the co-owner of a lab testing service that collected more than $6.4 million from Medicaid, Medicare, and insurance companies with invoices that contained false information from his American Toxicology Labs business that partnered with drug treatment clinics in Tennessee and Virginia for urine testing.
Prosecutors accuse Dube of running that scheme from May 2014 to January of this year, federal documents say.
Those clinics, Watauga Recovery Centers, were raided by the DEA in 2018.
Court officials said Dube made his initial court appearance Friday afternoon and was released after being issued a $25,000 bond. His preliminary hearing is scheduled for March 19 before a magistrate judge.
Dube was convicted in 2011 of lying to DEA agents about keeping records and obtaining pain killers like Oxycontin that he ordered for his own use. He was sentenced to five years probation, according to court documents.