Florida sex offender charged with rape of a child in Sullivan County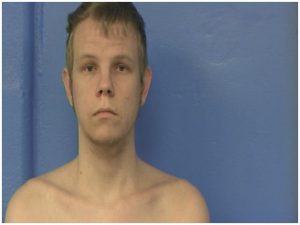 A Blountville man with a prior sex crime conviction was arrested by Sullivan County deputies following a grand jury indictment.
David Eugene Scott III, 20, is charged with rape of a child, aggravated sexual battery and two counts of violating the sex offender registry following an investigation that started last month, according to a report from the Sullivan County Sheriff's Office.
He was issued a $75,000 bond and remains in the Sullivan County Jail.
According to the official registry, Scott was convicted of molestation of a juvenile in Indian River, Florida. His case was adjudicated, records show.
(PHOTO: SCSO TN)