Game officials announce record bear harvest in Virginia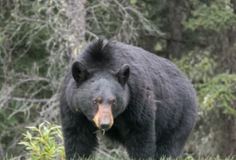 The Department of Game and Inland Fisheries cited a change in firearm season in east and Southwest Virginia for a record bear harvest in the Commonwealth.
Hunters had 3,540 bears checked during the 2019-2020 season—a 30 percent increase from last year and the most bear killed in a 5-year period. The agency said bear season was expanded to meet objectives with the black bear population and address human-bear conflict.
Game experts also said a mild winter led to more bear movement and later denning and increased favorable bear hunting during the season. They also said the number of hunters requesting a bear license increased in the state from 52,084 last year to just over 66,000 this year.